PI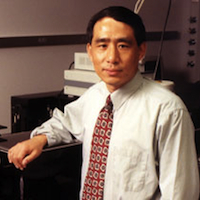 Feng Gai: gai@sas.upenn.edu
B.S. Peking University, 1983
M.S. Peking University, 1986
Lecturer, Tsinghua University, 1986-89
Ph. D. Iowa State University, 1994
Postdoctoral Research Associate, Harvard University, 1994-97
Director's Postdoctoral Fellow,
Los Alamos National Laboratory, 1997-99
Assistant Professor, Department of Chemistry,
University of Pennsylvania, 1999-2004
Associate Professor, Department of Chemistry,
University of Pennsylvania, 2005-09
Professor, Department of Chemistry,
University of Pennsylvania, 2010 - 14
Edmund J. and Louise W. Kahn Endowed Term Professor of
Chemistry, University of Pennsylvania, 2014 - present
Postdocs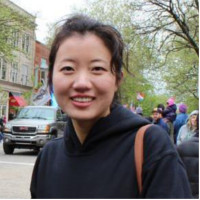 Bei Ding: bei@sas.upenn.edu
BS in Chemistry,
Peking University, 2009
PhD in Physical Chemistry,
University of Michigan, 2014
I am interested in studying peptide and protein structure and dynamics with linear and nonlinear optical spectroscopy.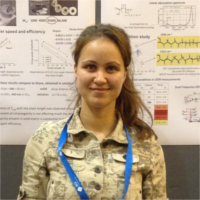 Natalia Rubtsova: rubtcova@sas.upenn.edu
MS in Chemistry,
Lomonosov Moscow State University, 2008
PhD in Physical Chemistry,
Tulane University, 2015
My work focuses on the optimization of the 2DIR system for studying protein structure and functioning.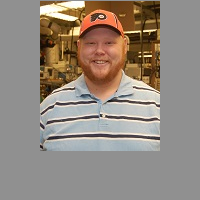 Patrick Walsh: patwalsh@sas.upenn.edu
BS in Chemistry,
University of Pittsburgh, 2011
PhD in Physical Chemistry,
Purdue University, 2016
My research centers on the use and development of new non-linear spectroscopic techniques to better understand the structure and dynamics of peptide and protein systems.


Graduate Students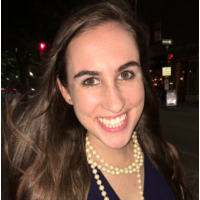 Rachel Abaskharon: rroesch@sas.upenn.edu
BS in Chemistry, BA in Mathematics,
The College of New Jersey, 2012
I work on developing new methods, such as phototriggers and infrared probes, to better interrogate protein dynamics and environments. I am also interested in using some of these techniques to learn about solvation dynamics near model proteins.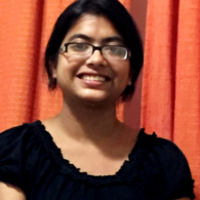 Arusha Acharyya: arusha@sas.upenn.edu
BSc in Chemistry,
Presidency College, 2013
MSc in Chemistry,
Indian Institute of Technology, 2015
My current research focuses on probing and characterization of protein aggregates and studying their photophysical properties using different spectroscopic techniques.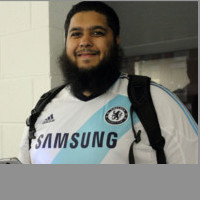 Ismail Ahmed: aismail@mail.med.upenn.edu
BS in Biochemistry
The City College of New York, 2011
My research focuses on developing and applying novel spectroscopic tools to study protein function.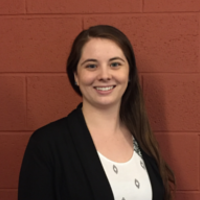 Mary Rose Hilaire: mintzerm@sas.upenn.edu
BS in Chemistry,
Temple University, 2012
My research focuses on the use of non-natural amino acid probes to investigate protein function, structure, and dynamics via fluorescence and infrared spectroscopy.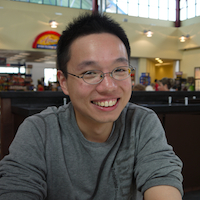 Chun-Wei Lin: chunweilin01@gmail.com
BS in Biochemistry,
National Chiao Tung University, 2006
MS in Chemistry,
National Taiwan University, 2008
My research interests currently lie in the folding processes of downhill folders and intrinsically disordered peptides.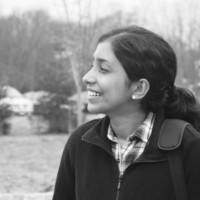 Debopreeti Mukherjee: dmukhe@sas.upenn.edu
BSc Chemistry,
Presidency College, 2011
MS Chemical Sciences,
JNCASR, 2014
My research focuses on using non-natural amino acids as spectroscopic probes to interrogate the tertiary structure and conformational dynamics of proteins.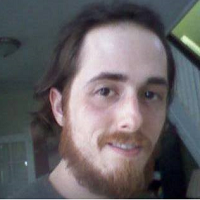 Jeffrey Rodgers: rodgersj@sas.upenn.edu
BS in Chemistry and Mathematics,
Dickinson College, 2010
I am interested in using linear and nonlinear spectroscopic techniques to address biologically-relevant questions including the structure and dynamics of water in living cells, the aggregation of fibrillogenic proteins, and energy transfer in protein secondary structure.




Alumni
Postdocs
Dr. Kwang-Im Oh - Postdoc, Department of Chemistry, University of Texas, Austin
Dr. Wenkai Zhang - Professor of Chemistry, Beijing Normal University, Beijing, China
Dr. Jianqiang Ma - Postdoc, Columbia University
Dr. Lev Chuntonov - Assistant Professor of Chemistry, Technion-Israel Institute of Technology
Dr. Ayanjeet Ghosh - Postdoc, Department of Chemistry, University of Wisconsin, Madison
Dr. Thomas Measey - Medical Writer, Apothecom Scopemedical
Dr. Pramit Chowdhury - Associate Professor of Chemistry, Indian Institute of Technology, Dheli, India
Dr. Kuanglin He
Dr. Rolando Oyola Martinez - Professor, University of Puerto Rico-Humacao
Dr. Pradipta Purkayastha - Associate Professor of Chemistry, Indian Institute of Science Education and Research, Kolkata, India
Graduate Strudents
Dr. Beatrice Markiewicz - Axalta Coatings
Dr. Ileana Pazos - Postdoc, Department of Material Science Engineering, University of Maryland
Dr. Robert Culik - Postdoc, Department of Medical Genetics and Microbiology, University of Toronto
Dr. Kathryn Smith-Dupont - Postdoc, Department of Bioengineering, Massachusetts Institute of Technology
Dr. Arnaldo Serrano - Postdoc, Department of Chemistry, University of Wisconsin, Madison
Dr. Lin Guo - Postdoc, Department of Biochemistry & Biophysics, University of Pennsylvania
Dr. Matthias Waegele - Assistant Professor, Boston College
Dr. Julie Rogers - Resident, Mayo Clinic
Dr. Smita Mukherjee - Harlem Biospace
Dr. Michelle Bunagan - Assistant Professor, The College of New Jersey
Dr. Jia Tang - Dow Chemical
Dr. Cheng-Yen Huang - Department of Chemistry, Rutgers University
Dr. Ting Wang - Pacific Northwest National Lab, Washington State
Dr. Yongjin Zhu - Haynes and Boone, LLP
Dr. Deguo Du - Assistant Professor of Chemistry, Florida Atlantic University
Dr. Matthew Tucker - Assistant Professor, University of Nevada
Dr. Yao Xu
Jason Klemke
Yi-Ju Chen
Paul Straus